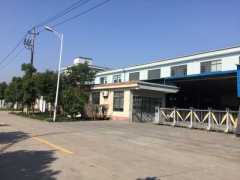 Ningbo Haishu Yonghui Magnet Co.,Ltd. is a professional magnetic tool designer and manufacturer with 7 years experiences in China, we can supply customized products according to clients''requirements because we have kinds of facilities and professional technical personnel for manufacture and processing,we can provide high quality products and service.
Our major products cover 4 categories which including more than 20 kinds of different types of products, such as electro-permanent magnetic chuck\permanent magnetic chuck\ permanent magnetic lifter\ NbFeB magnets and other related products Those products are widely used for CNC machine\ milling \grinding turning\ molding applications and other industry field etc.
Our boss and all the staff warmly express our thanks to clients who are supporting us we sincerely hope that can cooperate with friends at home and abroad for the same promising future.